02 Research –
For the next four weeks, our team was able to conduct three methods of research to enhance our understanding of our stakeholders' relationship with public transport.

Through the drawing exercises and surveys, our group was able to gain some valuable insight on different aspects of what students wanted out of their bus experience, which helped hone us down even more to what problems we as a group wanted to tackle. There were three main painpoints we found through our research: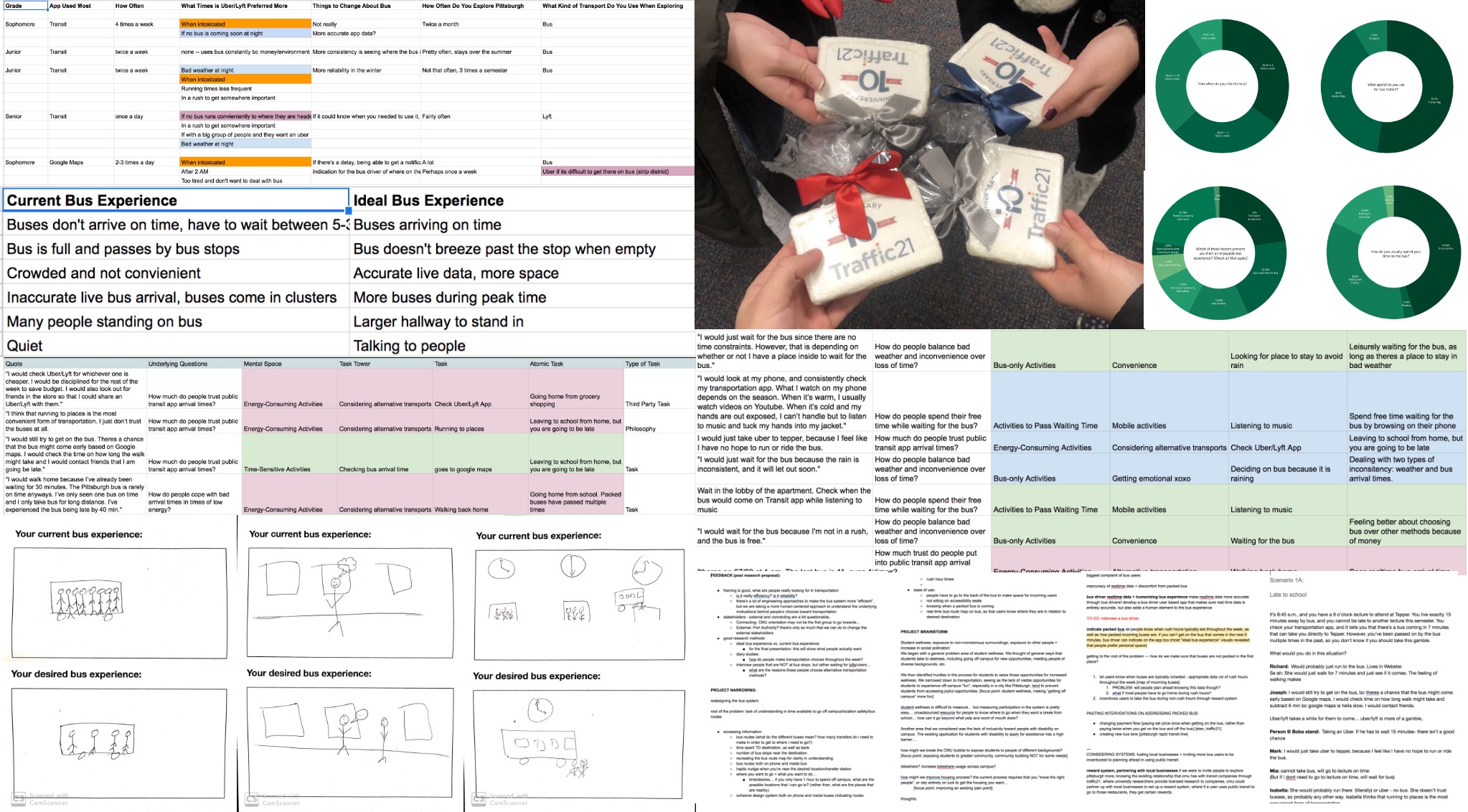 Based on our in-person interviews, we created three brief user personas that portray the frequent/moderate/rare rider spectrum found in our target stakeholders. In doing so, we created a more robust description of who our intervention would be targeted towards.