02 Publication Iterations –
To draw from Leta's style, I focused on integrating blocks of color in this booklet. I wanted to keep the geometric layout that she normally implements in her designs, yet still create moments where that geometry is able to break apart and draw the eye. Starting with flat plans sketches and bringing them to life on InDesign, I chose to tell her narrative through a natural timeline of her life.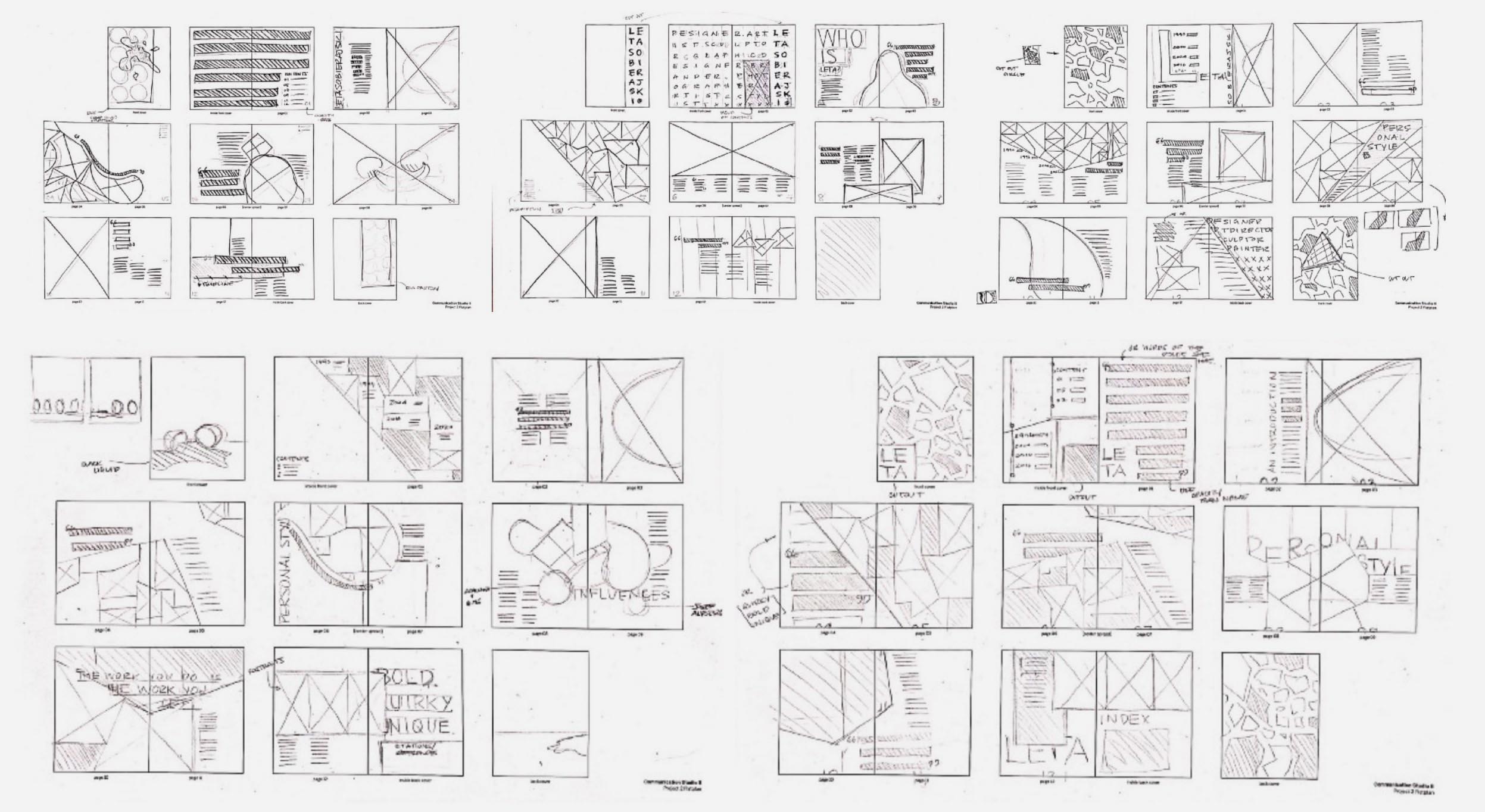 I had to take into account the affordance that the publication format gave me in terms of how much information and imagery can be utlilized, and how that opposes a poster format, where there would be much less content. The audience's viewtime is much greater for a publication than it would be for a single poster.