03 Visual System Iterations –
Starting off with a red and black interaction, I found this approach to be too aggressive. I did not want information to be screaming at the users. I took a step back to allow the text to speak for itself plainly, in a calm, yet powerful manner.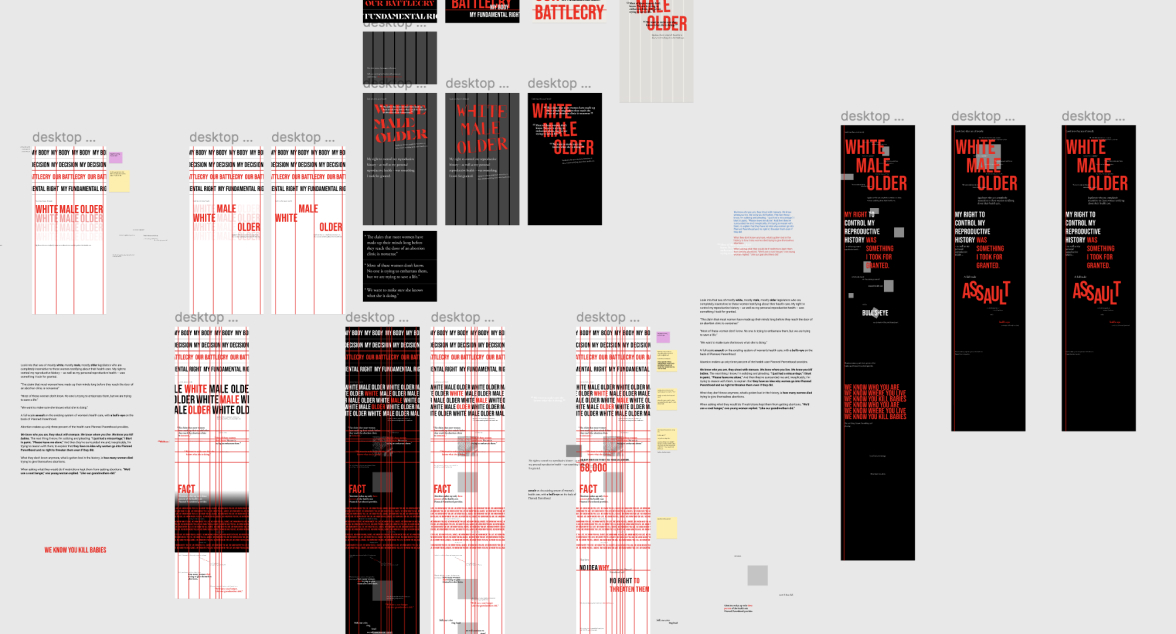 I moved away from that style and into a more subtle, less expected version of my typographic piece, using yellow as an accent color. Yellow is one of the colors that is associated with the suffrage movement in certain areas, and I found it fitting for the meaning in my piece.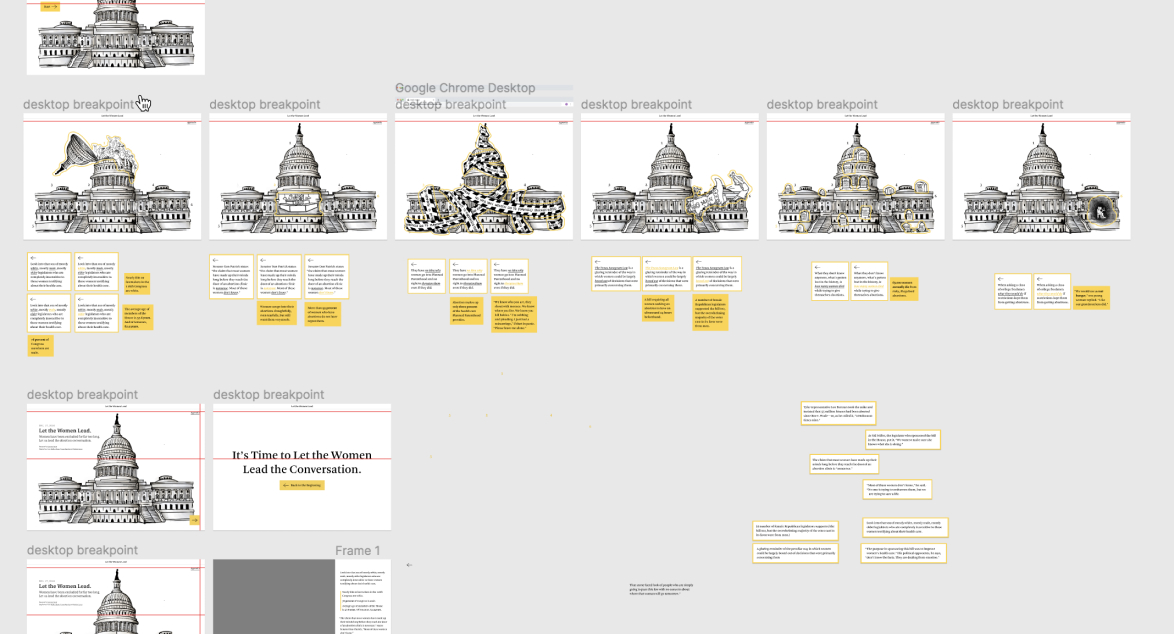 This is a summary of my visual system. Colors and text are kept minimal and readable. I chose to use large mouse icons to match the cartoon style of my piece, and so that users will clearly be able to tell when they are being signaled to click or hover.